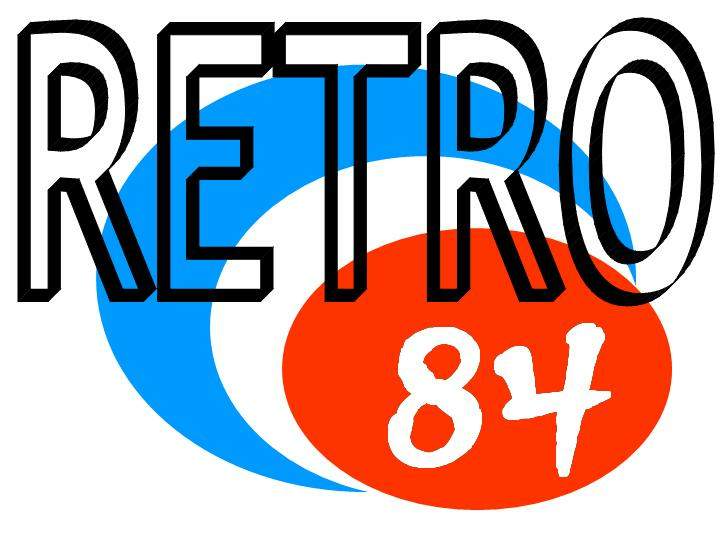 INCORPORATING GUEST JURY HITS 1984
LINKS
The Results (available from 05 October)
The Draw The Background Entry Announcements (to 16 June)
THE INITIAL INVITATION
Second Chance Retro is back!
Countries that held a Eurovision National Final in 1984 are able to enter one of their non-winning National Finalists to give that song a retrospective Second Chance. This Contest has been held successfully for the past two years covering 1986 and 1985. (Second Chance started proper in 1987, so this Retro event takes the years backwards).
Official invitations have been sent to National Clubs. The Contest will take place during the summer of 2005, avoiding a clash with the true 2005 Second Chance event. Hopefully all Clubs will take part (25 SO FAR!)
For now, which songs from 1984 National Finals will each club choose? Check out the lists below and bring back some stirring memories... Entries have been highlighted, as they were chosen.
Could We Be Seeing?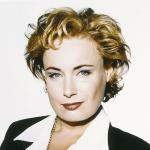 Elisabeth Andreasson, Carol Rich, Daniel, Doce, Lia Vissi, Maribelle, Neço, Sonja Lumme, Tommy Seebach and Gary Lux are all possible entrants to Second Chance Retro 1984. Check out the full options below. Each Club will decide its entry for this Eurovision Style Contest during the summer of 2005. Clubs decide the size of their Jury (minimum 5) and the entry must be available as an MP3 or WAV file, to ensure a Contest CD can be issued for voting. Retrospective Eurovision fun!
1984 NATIONAL FINAL LISTS (and results)
| | | | | | | |
| --- | --- | --- | --- | --- | --- | --- |
| AUSTRIA | 1 | Hier ist mein lied | Here is my song | Sandra Wells | 369 | 8th |
| AUSTRIA | 2 | He du | Hey you | Martha Butbul | 352 | 9th |
| AUSTRIA | 3 | Schatten der vergangenheit | Shadows of the past | The Kids | 517 | 5th |
| AUSTRIA | 4 | Top secret | Top secret | Andy Marek | 516 | 6th |
| AUSTRIA | 5 | Einfach weg | Simply Gone | Anita | 1404 | 1st |
| AUSTRIA | 6 | Vogel im wind | Bird in the wind | By Chance | 469 | 7th |
| AUSTRIA | 7 | Ich bin frau | I'm a woman | Birgit | 270 | 10th |
| AUSTRIA | 8 | Ich steh' unter strom | I've had an electric shock | Ruth Hale | 130 | 12th |
| AUSTRIA | 9 | Singen is gold | Singing is golden | Andreas Wörz | 872 | 3rd |
| AUSTRIA | 10 | Saison | Season | Peter Jug | 567 | 4th |
| AUSTRIA | 11 | Kumm hoit mi | Come hold me | Gitti und Gary | 931 | 2nd |
| AUSTRIA | 12 | Erste liebe | First love | Helmut Rudolfs | 204 | 11th |
| | | | | | | |
| --- | --- | --- | --- | --- | --- | --- |
| BELGIUM | 1 | En écoutent Mahler | Listening to Mahler | Marianne Croix | - | - |
| BELGIUM | 2 | Trainer en ville | Hanging about the city | Albert Delchambre | - | - |
| BELGIUM | 3 | Voyage | Journey | Anne-Marie Du Bru | - | - |
| BELGIUM | 4 | Merci à la vie | Thank you life | Formule II | - | 3rd |
| BELGIUM | 5 | Y' a des amours heureux | There are happy loves | Martine Laurent | - | 2nd |
| BELGIUM | 6 | Hymne à l'amour | Hymn of love | Jo Lemaire | - | - |
| BELGIUM | 7 | Donnez-moi des ailes | Give me wings | Leonil McCormick | - | - |
| BELGIUM | 8 | Lance un S.O.S. | Put out an SOS | Nightforce | - | - |
| BELGIUM | 9 | L'amour est fort | Love is strong | Franck Olivier | - | 4th |
| BELGIUM | 10 | Avanti la vie | On with life | Jacques Zegers | - | 1st |
| | | | | | | |
| --- | --- | --- | --- | --- | --- | --- |
| CYPRUS | 1 | Anna Maria-Elena | Anna Maria-Elena | Andy Paul | 1st | 1 |
| CYPRUS | 2 | Htes | Yesterday | Lia Vissi-Piliouri | 2nd | 2 |
| CYPRUS | 3 | Thimame | I remember | Yiannis Demetriou | 3rd | 3 |
| CYPRUS | 4 | Triantafila tou mai | Roses of May | Jimmy Makoulis | 4th | 4 |
| | | | | | | |
| --- | --- | --- | --- | --- | --- | --- |
| DENMARK | 1 | Vi hører sammen | We belong together | Trax | 33 | 6th |
| DENMARK | 2 | Holder af de ting | I like those things | Regnar Egekvist | 11 | 9th |
| DENMARK | 3 | À la carte | À la carte | Snapshot | 41 | 3rd |
| DENMARK | 4 | Det er en hemmelighed | It is a secret | Lecia Jønsson | 35 | 5th |
| DENMARK | 5 | 60'erne | The 1960's | Lollipops | 8 | 10th |
| DENMARK | 6 | Gi' mig tid | Give me time | Sheila | 46 | 2nd |
| DENMARK | 7 | Liverpool | Liverpool | Boulevard | 17 | 7th |
| DENMARK | 8 | Donna Donna | Donna Donna | John Hatting | 15 | 8th |
| DENMARK | 9 | Pyjamas for to | Pyjamas for two | Tommy Seebach | 40 | 4th |
| DENMARK | 10 | Det' lige det | That's just the thing | Kirsten & Søren | 47 | 1st |
| | | | | | | |
| --- | --- | --- | --- | --- | --- | --- |
| FINLAND | 1 | Sut vain | Only you | Sonja Lumme | 5136 | 5th |
| FINLAND | 2 | Laulu maailmalle | A song for the world | Kirka | 3640 | 7th |
| FINLAND | 3 | Machoman | Machoman | Tomas Ek | 1976 | 9th |
| FINLAND | 4 | Sun silmät on satava salaisuus | Your eyes are a raining secret | Leena Nilsson | 1556 | 10th |
| FINLAND | 5 | Oo-Marie | Ooh-Marie | Kirka | 5291 | 4th |
| FINLAND | 6 | Sä liian paljon vaadit | You demand too much | Anneli Saaristo | 10961 | 3rd |
| FINLAND | 7 | Muistojen taulut | The printing of memories | Sonja Lumme | 3970 | 6th |
| FINLAND | 8 | Kevään saan | I will get the spring | Leena Nilsson & Tomas Ek | 2823 | 8th |
| FINLAND | 9 | Hengaillaan | Let's hang around | Kirka | 22040 | 1st |
| FINLAND | 10 | Tuultako tavoitan | Do I reach the wind | Paula Koivuniemi | 11793 | 2nd |
| FINLAND | 11 | Laulajan tie | The way of a singer | Sonja Lumme | 863 | 11th |
| | | | | | | |
| --- | --- | --- | --- | --- | --- | --- |
| FRANCE | 1 | On n'est pas rock, on n'est pas jazz | We are not rock, we are not jazz | le groupe Victoire | 66 | 6th |
| FRANCE | 2 | Comme un automate | Like a robot | Muriel Laude | 16 | 13th= |
| FRANCE | 3 | Le temps de la musique | Times of music | Christine Carrasco | 179 | 2nd |
| FRANCE | 4 | Les années claires | The light years | Pierre Azama | 48 | 8th |
| FRANCE | 5 | Le coeur dans les nuages | The heart in the clouds | Jean-Claude Allora | 61 | 7th |
| FRANCE | 6 | Et je l'aimais | And I loved her | Emilien | 144 | 3rd |
| FRANCE | 7 | Fais-le, prends le temps de vivre | Do it, take the time to live | le groupe Euréka | 24 | 12th |
| FRANCE | 8 | Eh musicien | Hey musician | Elia | 29 | 10th |
| FRANCE | 9 | Quand la terre était un jardin | When the earth was a garden | Evelyne Sélès | 45 | 9th |
| FRANCE | 10 | Parler d'amour | Speaking of love | J.C.B. | 16 | 13th= |
| FRANCE | 11 | Ton étoile | Your star | le groupe Arc-en-Ciel | 121 | 5th |
| FRANCE | 12 | Y-a-t-il un rêve | Is there a dream | Maryse Bonnet | 26 | 11th |
| FRANCE | 13 | Autant d'amoureux que d'étoiles | As many lovers as stars | Annick Thoumazeau | 206 | 1st |
| FRANCE | 14 | Le retour des bergers | Return of the shepherds | Laurence Saltiel | 132 | 4th |
| | | | | | | |
| --- | --- | --- | --- | --- | --- | --- |
| GERMANY | 1 | Oh, i woas net | Oh, I don't know everything | Cosi & Relax | 2949 | 9th |
| GERMANY | 2 | Als die Erde war geboren | When the earth was born | Jürgen Renfordt | 3035 | 8th |
| GERMANY | 3 | Tingel Tangel Mann | Tingel Tangel Man | Harmony Four | 3852 | 3rd |
| GERMANY | 4 | Halt mich fest | Hold me tight | Madeleine | 2674 | 11th |
| GERMANY | 5 | Hier ist einer zuviel | There is one too many | Helmut Frey | 3072 | 7th |
| GERMANY | 6 | Jeder muß sein Leben leben | Everyone must live their life | Giorgia Lauda | 3350 | 6th |
| GERMANY | 7 | Wo warst Du, als ich starb | Where were you, when I died | Frank Daniel | 2699 | 10th |
| GERMANY | 8 | Aufrecht geh'n | Standing tall | Mary Roos | 4124 | 1st |
| GERMANY | 9 | Primaballerina | Primaballerina | Pas de Bas | 2599 | 12th |
| GERMANY | 10 | Mensch aus glas | Person made of glass | Monitor | 3754 | 4th |
| GERMANY | 11 | Niemand | Nobody | Anne Karin | 3669 | 5th |
| GERMANY | 12 | Liebe ist | Love is | Bernhard Brink | 4003 | 2nd |
| | | | | | | |
| --- | --- | --- | --- | --- | --- | --- |
| IRELAND | 1 | Problems | - | Girl Talk | 0 | 6th= |
| IRELAND | 2 | The show is over | - | Robert Strong | 0 | 6th= |
| IRELAND | 3 | This is for you | - | Flo McSweeney | 16 | 2nd |
| IRELAND | 4 | April won't be here 'till September | - | Thomas McParland | 3 | 5th |
| IRELAND | 5 | Terminal 3 | - | Linda Martin | 18 | 1st |
| IRELAND | 6 | Don't take my dreams away | - | Aileen Pringle | 0 | 6th= |
| IRELAND | 7 | Bee bop delight | - | Charlie McGettigan | 14 | 3rd |
| IRELAND | 8 | My love and you | - | Sheeba | 13 | 4th |
| | | | | | | |
| --- | --- | --- | --- | --- | --- | --- |
| NETHERLANDS | 1 | Jeruzalem | Jerusalem | Brigitte | 45 | 8th |
| NETHERLANDS | 2 | Dief in de nacht | Thief in the night | Edward Reekers | 61 | 5th |
| NETHERLANDS | 3 | Nooit vergeten | Never forget | Claudia Hoogendoorn | 20 | 10th |
| NETHERLANDS | 4 | Dolce far niente | Lovely doing nothing | Vulcano | 97 | 4th |
| NETHERLANDS | 5 | Maar vanavond | But tonight | Maribelle | 103 | 2nd |
| NETHERLANDS | 6 | Later | Later | Brigitte | 59 | 6th |
| NETHERLANDS | 7 | Doe wat je voelt | Do what you feel | Edward Reekers | 57 | 7th |
| NETHERLANDS | 8 | Dans je leven lang | Dance your whole life long | Claudia Hoogendoorn | 41 | 9th |
| NETHERLANDS | 9 | Een, twee, drie | One, two, three | Vulcano | 102 | 3rd |
| NETHERLANDS | 10 | Ik hou van jou | I love you | Maribelle | 113 | 1st |
| | | | | | | |
| --- | --- | --- | --- | --- | --- | --- |
| NORWAY | 1 | Strand Hotel | Strand Hotel | Beate Jacobsen | 43 | 2nd |
| NORWAY | 2 | Dine øyne | Your eyes | Ina Tangerud | 15 | 8th |
| NORWAY | 3 | Lenge siden nå | Long time ago now | Ove Thue | 11 | 10th |
| NORWAY | 4 | Vindar | Winds | Inger Lise Rypdal | 42 | 3rd= |
| NORWAY | 5 | Lenge leve livet | Long live life | Dollie De Luxe | 45 | 1st |
| NORWAY | 6 | Opus | Opus | Ellen Nikolaysen | 25 | 6th |
| NORWAY | 7 | Ditt smil | Your smile | Hilde Heltberg | 17 | 7th |
| NORWAY | 8 | La musikken leve | Let the music live | Nick Borgen | 35 | 5th |
| NORWAY | 9 | Jeanne d'Arc | Joan of Arc | Cathy Ryen | 15 | 8th |
| NORWAY | 10 | A-oa-oa-oa | A-oa-oa-oa | Silhouette | 42 | 3rd= |
PORTUGAL

1

Tricot de cheiros

Collection of smells

Zélia Rodrigues

-

-

PORTUGAL

2

Uma canção amiga

A friendly song

António Sala

82

6th

PORTUGAL

3

O barquinho da esperança

The boat of hope

Doce

-

-

PORTUGAL

4

Já pode ser tarde

It can be too late

Quinteto de Paulo de Carvalho

-

-

PORTUGAL

5

Quero-te, choro-te,
odeio-te, adoro-te

I love you, I cry your name,
I hate you, I adore you

Adelaide Ferreira

109

5th

PORTUGAL

6

Silêncio e tanta gente

Silence and so many people

Maria Guinot

150

1st

PORTUGAL

7

Num olhar

In a look

Marisa

-

-

PORTUGAL

8

A padeirinha de Aljubarrota

Aljubarrota's little baker

Banda Tribo

113

3rd

PORTUGAL

9

Pelo fim da tarde

By the end of the afternoon

Samuel

140

2nd

PORTUGAL

10

O nosso reencontro

Our new meeting

Isabel Soares

-

-

PORTUGAL

11

Este quadro

This picture

Samuel & Cristina

-

-

PORTUGAL

12

Noticias vêm, noticias vão

News comes, news goes

Rita Ribeiro

-

-

PORTUGAL

13

Que coisa é esta vida

What a strange thing life is

Paco Bandeira

110

4th

PORTUGAL

14

Cidade mar

Sea city

José Campos e Sousa

-

-

PORTUGAL

15

Canto de passagem

Passage singing

Fernando Tordo

-

-

PORTUGAL

16

Maneira de ser

Way to be

Samuel

-

-
| | | | | | | |
| --- | --- | --- | --- | --- | --- | --- |
| SWEDEN | 1 | Nu är jag tillbaks igen | Now I am back again | Janne Önnerud | - | - |
| SWEDEN | 2 | Sankta Cecilia | Santa Cecilia | Göran Folkestad & Lotta Pedersen | 41 | 2nd |
| SWEDEN | 3 | Schack och matt | Checkmate | Rosa Körberg | - | - |
| SWEDEN | 4 | Rendez-vous | Rendez-vous | John Ballard | 39 | 3rd |
| SWEDEN | 5 | Diggi-loo diggi-ley | Diggi-loo diggi-ley | Herreys | 49 | 1st |
| SWEDEN | 6 | Labyrint | Labyrinth | Per-Erik Hallin | - | - |
| SWEDEN | 7 | Kärleksmagi | Love magic | Elisabeth Andreasson | - | - |
| SWEDEN | 8 | Kall som is | Cold as ice | Karin & Anders Glenmark | 33 | 4th |
| SWEDEN | 9 | Tjuvarnas natt | Night of the thieves | Thomas Lewing | - | - |
| SWEDEN | 10 | Livet är som ett träd | Life is like a tree | Vicki Benckert | 27 | 5th |
No Participation

SWITZERLAND

1

Liberi

Free

Nando Morandi & Mauro Monti

17

5th

SWITZERLAND

2

Musica

Music

Andy L.

15

6th

SWITZERLAND

3

Piccola sarà

She will be small

Milo & Pina

5

9th

SWITZERLAND

4

(Je veux) vivre d'amour

(I want) to live for love

Martin Richard Trio

9

8th

SWITZERLAND

5

Tokyo-boy

Tokyo-boy

Carole Rich

13

7th

SWITZERLAND

6

Wo die lieder sind

Where the songs are

Manuela Felice

18

3rd=

SWITZERLAND

7

Per te

For you

Krypton

20

2nd

SWITZERLAND

8

Emporte-moi

Take me away

Arlette Zola

18

3rd=

SWITZERLAND

9

Welche farbe hat der sonnenschein

What colour is the sunshine

Rainy Day

24

1st
| | | | | | | |
| --- | --- | --- | --- | --- | --- | --- |
| TURKEY | 1 | Sanki dün gibi | As if it was like yesterday | Coskun Demir | - | - |
| TURKEY | 2 | Halay | Halay | Bes Yil Önce On Yil Sonra | - | 1st |
| TURKEY | 3 | Mutluluk dansi | Dance of happiness | Grup Ben-Sen-O | - | - |
| TURKEY | 4 | 1945 | 1945 | Sezen Aksu | - | - |
| TURKEY | 5 | Merhaba ümit | Hello hope | Aysegül Aldinç | - | - |
| TURKEY | 6 | Olmaz olsun | Disregard it | Neco | - | 2nd |
| TURKEY | 7 | Hayallerin isiginda | In the light of dreams | Nüket Ruacan | - | - |
| TURKEY | 8 | O sarkiyi henüz yazmadim | You have not already written this song | Neco | - | 3rd |
| TURKEY | 9 | Kaç para | How much | Kayahan Acar | - | - |
| TURKEY | 10 | Tövbeliyim | I swore | Neco | - | - |
| | | | | | | |
| --- | --- | --- | --- | --- | --- | --- |
| UK | 1 | Magical music | - | Caprice | 60 | 6th |
| UK | 2 | Look at me now | - | Nina Shaw | 78 | 3rd |
| UK | 3 | This love is deep | - | Bryan Evans | 53 | 8th |
| UK | 4 | Love games | - | Belle & The Devotions | 112 | 1st |
| UK | 5 | Where the action is | - | First Division | 79 | 2nd |
| UK | 6 | Let it shine | - | Miriam Ann Lesley | 62 | 5th |
| UK | 7 | Imagination | - | Sinitta | 77 | 4th |
| UK | 8 | Stay in my life | - | Hazell Dean | 55 | 7th |
| | | | | | | |
| --- | --- | --- | --- | --- | --- | --- |
| YUGOSLAVIA | 1 | Emanuela | Emanuela | Sunceve Pege | 4 | 15th |
| YUGOSLAVIA | 2 | Linda | Linda | Rondo | 26 | 10th |
| YUGOSLAVIA | 3 | Plod ljubavi | Fruit of love | Vera Oruqaj & Haki Misini | 2 | 16th |
| YUGOSLAVIA | 4 | Nisam protiv | I'm not against | Bisera Veletanlic | 12 | 14th |
| YUGOSLAVIA | 5 | Nisem verjela | I did not believe | Branka Kraner | 15 | 12th= |
| YUGOSLAVIA | 6 | Niki | Niki | Maja Odzaklievska | 51 | 2nd |
| YUGOSLAVIA | 7 | Italijanski restoran | Italian restaurant | Cheri | 33 | 8th |
| YUGOSLAVIA | 8 | Hula-hop | Hula-hop | Jasna Gospic | 18 | 11th |
| YUGOSLAVIA | 9 | Opasna zona | Dangerous zone | Spektar | 15 | 12th= |
| YUGOSLAVIA | 10 | Negde izvan planeta | Somewhere beyond the planet | Sladana Milosevic & Dado Topic | 38 | 6th= |
| YUGOSLAVIA | 11 | Marija | Maria | Daniel | 40 | 4th= |
| YUGOSLAVIA | 12 | O, ne cherie | Oh, no cherie | Rendez-Vous | 48 | 3rd |
| YUGOSLAVIA | 13 | Merien | Merien | Alen Slavica | 40 | 4th= |
| YUGOSLAVIA | 14 | Ljubavna prica br.1 | Love story no.1 | Izolda & Vlado | 56 | 1st |
| YUGOSLAVIA | 15 | Talas ljubavi | Wave of love | Makadam | 38 | 6th= |
| YUGOSLAVIA | 16 | Zbogom | Goodbye | 777 | 28 | 9th |