ROMANIA DECIDES
TVR Romania will use "Selecția Națională" to select its entry for Eurovision 2019.
Two semi finals and a grand final will result in the winning song going to Tel Aviv.
Below are the songs and artists in contention:
PLAYLIST, courtesy of TVR, Romania -
https://www.youtube.com/watch?v=d7GTKp9mobY&list=PLxO8-C91Lp92cKYFRR8YZe4dbJ06I4RFZ
17/02/19 - UPDATE - FINAL RESULTS
Its ESTER PEONY for ROMANIA with ON A SUNDAY!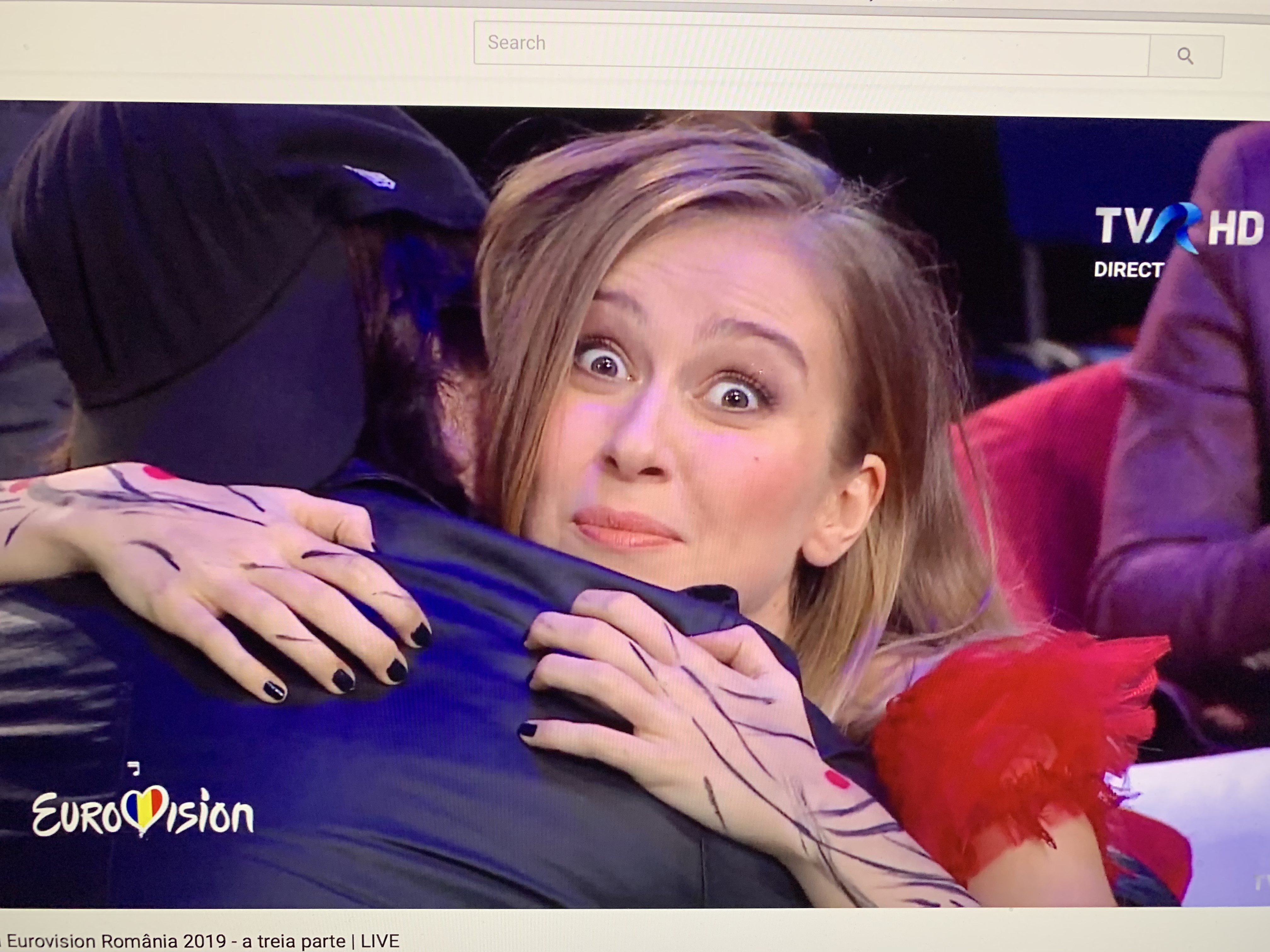 | | | | |
| --- | --- | --- | --- |
| | SONG | ARTIST | POINTS/POS |
| 01 | Renegades | Linda Teodosiu | 42/4 |
| 02 | Right Now | Olivier Kaye | 27/8 |
| 03 | Dear Father | Laura Bretan | 60/2 |
| 04 | Skyscraper | Teodora Dinu | 7/12 |
| 05 | We Are the Ones | Claudiu Mirea | 19/9 |
| 06 | Your Journey | Aldo Blaga | 14/10 |
| 65 | On a Sunday | Ester Peony | 65/1 |
| 08 | D A I A N A | Letiția Moisescu & Sensibil Balkan | 40/5 |
| 09 | Army Of Love | Bella Santiago | 58/3 |
| 10 | Destin | Trooper | 29/7 |
| 11 | Without You (Sin ti) | Dya & Lucian Colareza | 10/11 |
| 12 | Underground | Vaida | 35/6 |
Shaded BLUE are the finalists, to be held 17th February 2019:
| | |
| --- | --- |
| Song | Singer/s |
| Army Of Love | Bella Santiago |
| D A I A N A | Letiția Moisescu & Sensibil Balkan |
| Dear Father | Laura Bretan |
| Destin | Trooper |
| Discrete | Xonia |
| Give Up Now | Johnny Bădulescu |
| High Heels On | Echoes |
| Ielele | 2 Gents |
| Make Me Your Man | TMW |
| On a Sunday | Ester Peony |
| Renegades | Linda Teodosiu |
| Right Now | Olivier Kaye |
| Rock This Way | Ommieh x Anakrisez |
| Skyscraper | Teodora Dinu |
| Song of My Heart | The Four |
| Tears | Georgy |
| The Call | Berniceya |
| The Way It Goes | Steam |
| Underground | Vaida |
| We Are the Ones | Claudiu Mirea |
| Weight of the World | Nicola |
| Without You (Sin ti) | Dya & Lucian Colareza |
| Your Journey | Aldo Blaga |