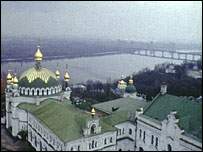 39 for the 50th - Thirty-Nine countries participated in Kyiv.
Thanks Europe!
THANK YOU UKRAINE - CONGRATULATIONS GREECE!

HELENA PAPARIZOU becomes the 50th winner of the Eurovision Song Contest. After an exciting and thrilling event, the Greek performer out-shone the 38 other competitors and seized the Crown. After 32 years, Greece wins for the first time and all Eurovision fans must be happy that such a long committed friend of Eurovision finally registers its first win.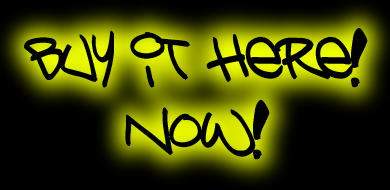 CD Order Options (These are external links [below] for which sechuk.com has no responsibility. You may need to run a search on the Artist or Song to find the item you require. Some links are for National Final Albums only. Sechuk.com holds no responsibility for services or products provided by these external links. Similarly, any swaps advertised are the responsibility of the advertiser and the person agreeing to swap. Sechuk.com holds no responsibility for any agreements made, apart from those with Sechuk.com direct).
Anything to swap for 2005? Send your (short) advert to secondchance87@aol.com
THE FACES OF EUROVISION 2005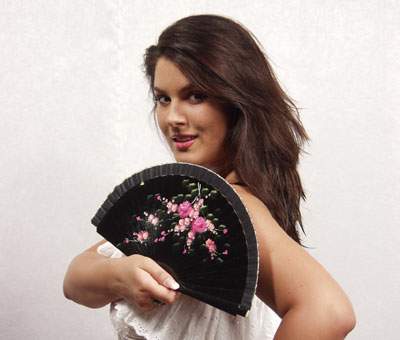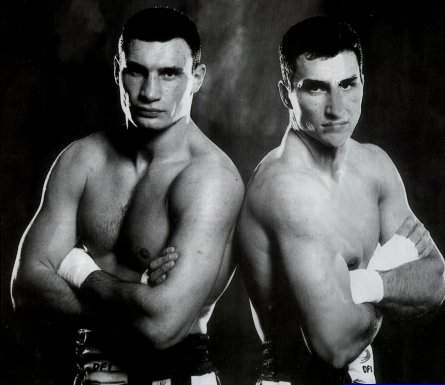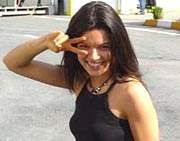 Maria Efrosnina, DJ Pasha, the Klitschko Brothers, Ruslana
FINAL (21 May)
| | | | | | | | | |
| --- | --- | --- | --- | --- | --- | --- | --- | --- |
| | | COUNTRY | SONG TITLE | TRANSLATION | ARTIST | BUY | | FINAL RESULT |
| 01 | | | From Semi Final | | | | | |
| 02 | | UK | Touch My Fire | - | JAVINE | | | 22-18 |
| 03 | | Malta | Angel | - | CHIARA | | | 02-192 |
| 04 | | | From Semi Final | | | | | |
| 05 | | | From Semi Final | | | | | |
| 06 | | Turkey | Rimi Rimi Ley | - | GÜLSEREN | | | 13-92 |
| 07 | | | From Semi Final | | | | | |
| 08 | | Albania | Tomorrow I Go | - | LEDINA CELO | | | 16-53 |
| 09 | | Cyprus | Ela Ela | Come Baby | CONSTANTINOS | | | 18-46 |
| 10 | | Spain | Brujeria | Witchcraft | SON DE SOL | | | 21-28 |
| 11 | | | From Semi Final | | | | | |
| 12 | | Serbia-Mon. | Zauvijek Moja | Forever Mine | NO NAME | | | 07-137 |
| 13 | | | From Semi Final | | | | | |
| 14 | | Sweden | Las Vegas | - | MARTIN STENMARCK | | | 19-30 |
| 15 | | | From Semi Final | | | | | |
| 16 | | Ukraine | Razom Nas Bahato | Together We Are Many | GREENJOLLY | | | 20-30 |
| 17 | | Germany | Run and Hide | - | GRACIA | | | 24-4 |
| 18 | | | From Semi Final | | | | | |
| 19 | | Greece | My Number One | - | HELENA PAPARIZOU | | | 01-230 |
| 20 | | Russia | Nobody Hurt No One | - | NATALIA PODOLSKAYA | | | 15-57 |
| 21 | | Bosnia-Herz. | Call Me | - | FEMINNEM | | | 14-79 |
| 22 | | | From Semi Final | | | | | |
| 23 | | | From Semi Final | | | | | |
| 24 | | France | Chacun Pense Ŕ Soi | Everyone Thinks of Themselves | ORTAL | | | 23-11 |
| | | | | | | | | | |
| --- | --- | --- | --- | --- | --- | --- | --- | --- | --- |
| | | COUNTRY | SONG TITLE | TRANSALTION | ARTIST | BUY | | SEMI RESULT | FINAL RESULT |
| 01 | | Austria | Y Así | And So | GLOBAL KRYNER | | | 21-30 | |
| 02 | | Lithuania | Little By Little | - | LAURA & THE LOVERS | | | 25-17 | |
| 03 | | Portugal | Amar | To Love | 2B | | | 17-51 | |
| 04 | | Moldova | Bunica Bate Toba | Grandmamma Beats The Drum-a | ZDOB SI ZDUB | | | 02-207 | 06-148 |
| 05 | | Latvia | The War Is Not Over | - | VALTERS & KAŽA | | | 10-85 | 05-153 |
| 06 | | Monaco | Tout de Moi | All of Me | LISE DARLY | | | 24-22 | |
| 07 | | Israel | Hasheket Shenish'ar | The Silence That Remains | SHIRI MAYMAN | | | 07-158 | 04-154 |
| 08 | | Belarus | Love Me Tonight | - | ANGELICA AGURBASH | | | 13-67 | |
| 09 | | Netherlands | My Impossible Dream | - | GLENNIS GRACE | | | 15-53 | |
| 10 | | Iceland | If I Had Your Love | - | SELMA | | | 16-52 | |
| 11 | | Belgium | Le Grand Soir | The Big Night | NUNO RESENDE | | | 22-29 | |
| 12 | | Estonia | Let's Get Loud | - | SUNTRIBE | | | 20-31 | |
| 13 | | Norway | In My Dreams | - | WIG WAM | | | 06-164 | 09-125 |
| 14 | | Romania | Let Me Try | - | LUMINITA ANGHEL & SISTEM | | | 01-235 | 03-158 |
| 15 | | Hungary | Forogj Világ | Spin The World | NOX | | | 05-167 | 12-97 |
| 16 | | Finland | Why | - | GEIR RÖNNING | | | 18-50 | |
| 17 | | Macedonia | Make My Day | - | MARTIN VUCIC | | | 09-97 | 17-52 |
| 18 | | Andorra | La Mirador Interior | The Inner View | MARIAN VAN DE WAL | | | 23-27 | |
| 19 | | Switzerland | Cool Vibes | - | VANILLA NINJA | | | 08-114 | 08-128 |
| 20 | | Croatia | Vukovi Umiru Sami | Wolves Die Alone | BORIS NOVKOVIC feat. LADO | | | 04-169 | 11-115 |
| 21 | | Bulgaria | Lorrain | - | KAFFE | | | 19-49 | |
| 22 | | Ireland | Love? | - | DONNA & JOE | | | 14-53 | |
| 23 | | Slovenia | Stop | - | OMAR NABER | | | 12-69 | |
| 24 | | Denmark | Talking To You | - | JACOB SVEISTRUP | | | 03-185 | 10-125 |
| 25 | | Poland | Czarna Dziewczyna | Black-Haired Girl | IVAN & DELFIN | | | 11-81 | |
Finalists

Albania

Ledina Celo

Cyprus

Constantinos

Greece

Helena Paparizou

Turkey

Gűlseren

Malta

Chiara

Russia

Natalia Podolskaya

Ukraine

Greenjolly

United Kingdom

Javine

Serbia & Montenegro

No Name

Spain

Son de Sol

Bosnia-Herzegovina

Feminnem

Sweden

Martin Stenmarck

Germany

Gracia

France

Ortal

Semi-Finalists
Monaco

Lise Darly

Andorra

Marian van de Wal

Switzerland

Vanilla Ninja

Poland

Ivan & Delfin

Belarus

Angelica Agurbash

Estonia

Suntribe

Slovenia

Omar Naber

Netherlands

Glennis Grace

Iceland

Selma

Bulgaria

Kaffe

Denmark

Jacob Sveistrup

Latvia

Valters & Kaža

Macedonia

Martin Vucic

Finland

Geir Rönning

Austria

Global Kryner

Croatia

Boris Novković

Moldova

Zdob Si Zdub

Lithuania

Laura & The Lovers

Israel

Shiri Mayman

Romania

Luminta Anghel

Norway

Wig Wam

Ireland

Donna & Joe

Hungary

Nox

Belgium

Nuno Resende

Portugal

2B
ANNOUNCEMENT HISTORY
DATE
COUNTRY
SONG TITLE
TRANSLATION
ARTIST
FINAL
19 Dec 04
Albania
Tomorrow I Go
(orig.

Nesër Shkoj

(I Will Leave Tomorrow))
LEDINA CELO
FINAL
12 Jan 05
Monaco
Tout de Moi
All of Me
LISE DARLY
SEMI
22 Jan
Andorra
La Mirador Interior
The Inner View
MARIAN VAN DE WAL
SEMI
29 Jan
Poland
Czarna Dziewczyna
Black-Haired Girl
IVAN & DELFIN
SEMI
31 Jan
Belarus
Boys & Girls (NOW REPLACED!)
-
ANGELICA AGURBASH
SEMI
01 Feb
Cyprus
Ela Ela
Come Baby
CONSTANTINOS
FINAL
05 Feb
Estonia
Let's Get Loud
-
SUNTRIBE
SEMI
06 Feb
Slovenia
Stop
-
OMAR NABER
SEMI
11 Feb
Turkey
Rimi Rimi Ley
-
GÜLSEREN
FINAL
12 Feb
Bulgaria
Lorrain
-
KAFFE
SEMI
12 Feb
Denmark
Talking To You
(orig.TAENDER PĹ DIG (Turned On By You))
JACOB SVEISTRUP
SEMI
13 Feb
Netherlands
My Impossible Dream
-
GLENNIS GRACE
SEMI
19 Feb
Lebanon
Quand Tout S'enfuit (WITHDRAWN)
When Everything's Gone
ALINE LAHOUD
SEMI
19 Feb
Finland
Why
-
GEIR RÖNNING
SEMI
19 Feb
Macedonia
Make My Day
(orig. TI SI SON (You Are A Dream))
MARTIN VUCIC
SEMI
19 Feb
Malta
Angel
-
CHIARA
FINAL
25 Feb
Austria
Y Así
And So
GLOBAL KRYNER
SEMI
25 Feb
Russia
Nobody Hurt No One
-
NATALIA PODOLSKAYA
FINAL
26 Feb
Latvia
The War Is Not Over
-
VALTERS & KAŽA
SEMI
26 Feb
Lithuania
Little By Little
-
LAURA & THE LOVERS
SEMI
26 Feb
Moldova
Bunica Bate Toba
Granny Plays Drums
ZDOB SI ZDUB
SEMI
27 Feb
Ukraine
Razom Nas Bahato
Together We Are Many
GREENJOLLY
FINAL
28 Feb
Switzerland
Cool Vibes
-
VANILLA NINJA
SEMI
02 Mar
Israel
Hasheket Shenish'ar
The Silence That Remains
SHIRI MAYMAN
SEMI
02 Mar
Greece
My Number One
-
HELENA PAPARIZOU
FINAL
03 Mar
Iceland
If I Had Your Love
-
SELMA
SEMI
04 Mar
Serbia-Mon.
Zauvijek Moja
Forever Mine
NO NAME
FINAL
05 Mar
Spain
Brujeria
Witchcraft
SON DE SOL
FINAL
05 Mar
Norway
In My Dreams
-
WIG WAM
SEMI
05 Mar
UK
Touch My Fire
-
JAVINE
FINAL
05 Mar
Croatia
Vukovi Umiru Sami
Wolves Die Alone
BORIS NOVKOVIC feat. LADO
SEMI
05 Mar
Romania
Let Me Try
-
LUMINITA ANGHEL & SISTEM
SEMI
06 Mar
Bosnia-Herz.
Call Me
(orig. ZOVI (Call))
FEMINNEM
FINAL
06 Mar
Ireland
Love?
-
DONNA & JOSEPH McCAUL
SEMI
12 Mar
Germany
Run and Hide
-
GRACIA
FINAL
12 Mar
Sweden
Las Vegas
-
MARTIN STENMARCK
FINAL
13 Mar
Hungary
Forogj Világ
Spin The World
NOX
SEMI
15 Mar
France
Chacun Pense Ŕ Soi
Everyone Thinks of Themselves
ORTAL
FINAL
18 Mar
Belarus
Love Me Tonight
-
ANGELICA AGURBASH
SEMI
20 Mar
Belgium
Le Grand Soir
The Big Night
NUNO RESENDE
SEMI
22 Mar
Portugal
Amare
-
2B
SEMI