UPDATE
Ira Losco won the Malta Eurovision Song Contest 2016 back in January and earned the right to represent the island nation at this year's Eurovision Song Contest. Since winning the competition she has worked with PBS to decide which song would go forward to the contest, and the result of these discussions was that 'Walk On Water' will be the song she will perform in Stockholm.

Ira, we have just heard and seen your Eurovision song 'Walk On Water' for the first time. Can you tell us the main reason that prompted you to look beyond the song 'Chameleon (Invincible)' and how involved were you in the selection process tht led to the new song being chosen ? How have the reactions been in Malta to the new song ?
So this year the national selection rules said that it would beep possible to change the song after the MESC, as they did for last year's entry too. Obviously as I'm representing my country, I wanted to have the best song possible to take forward to Stockholm , and so we embarked on an exercise to challenge the song. We received a lot of songs from Malta and abroad, and then shortlisted them to 10 which national and international juries listened to. Some people in Malta weren't happy that we changed the song, but in life you make choices and you hope everything works out for the best.

Was it a difficult choice to make ?
To be honest, when you hear new songs some of course stand out, and 'Walk on Water' was one of those so I'm very happy with it being my entry.
Can you talk us through 'Walk On Water' and what it means to you ? What was your reaction when you first heard the song ? What are the strengths of this composition in your opinion ?
As I mentioned before, this song was one of a few that jumped out at me when we heard the demos and then as I was recording the shortlisted 10 it really appeared to me. It's appear trying to achieve the impossible and I really like that message as it's something that people try to do every day.

Can you tell us more about the video clip ? Where was it filmed and what message did you want to convey ?
The video clip was filmed at the Malta National Aquarium, and also in Qbajjar in Gozo where there is a beautiful bay, and the salt pans. We wanted to have the water elements in the video, and obviously to show the beauty of Malta .

Can you tell us how the song will be staged in Stockholm ?
I can't, sorry! But what I can tell you is that I will have a dance on stage, Skorpion, who is a world-famous artist and I'm really excited to work with him.

There is an international song writing team behind the song. How did you first come into contact with them ?
The team were one of several from abroad who sent songs into the selection we had to challenge "Chameleon". I'm really happy to have someone like Molly Petersson-Hammar in the composing team, because she is an artist that I'm sure we will see on the Eurovision stage sometime in the near future!


Ira, every success in the contest with 'WOW' and thank you for speaking with us !
New Images courtesy of Allen Venebles (left) and Kris Micallef (right)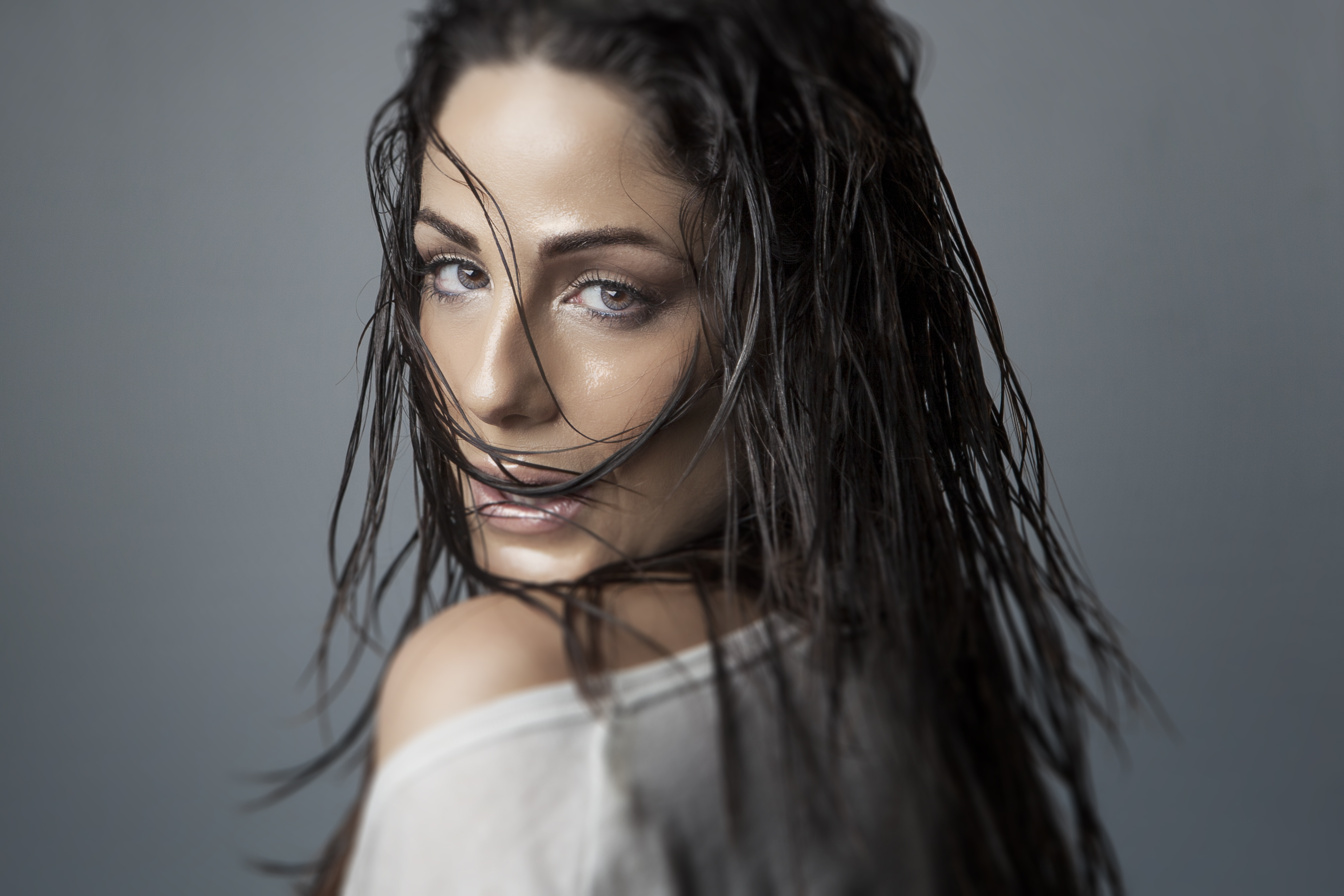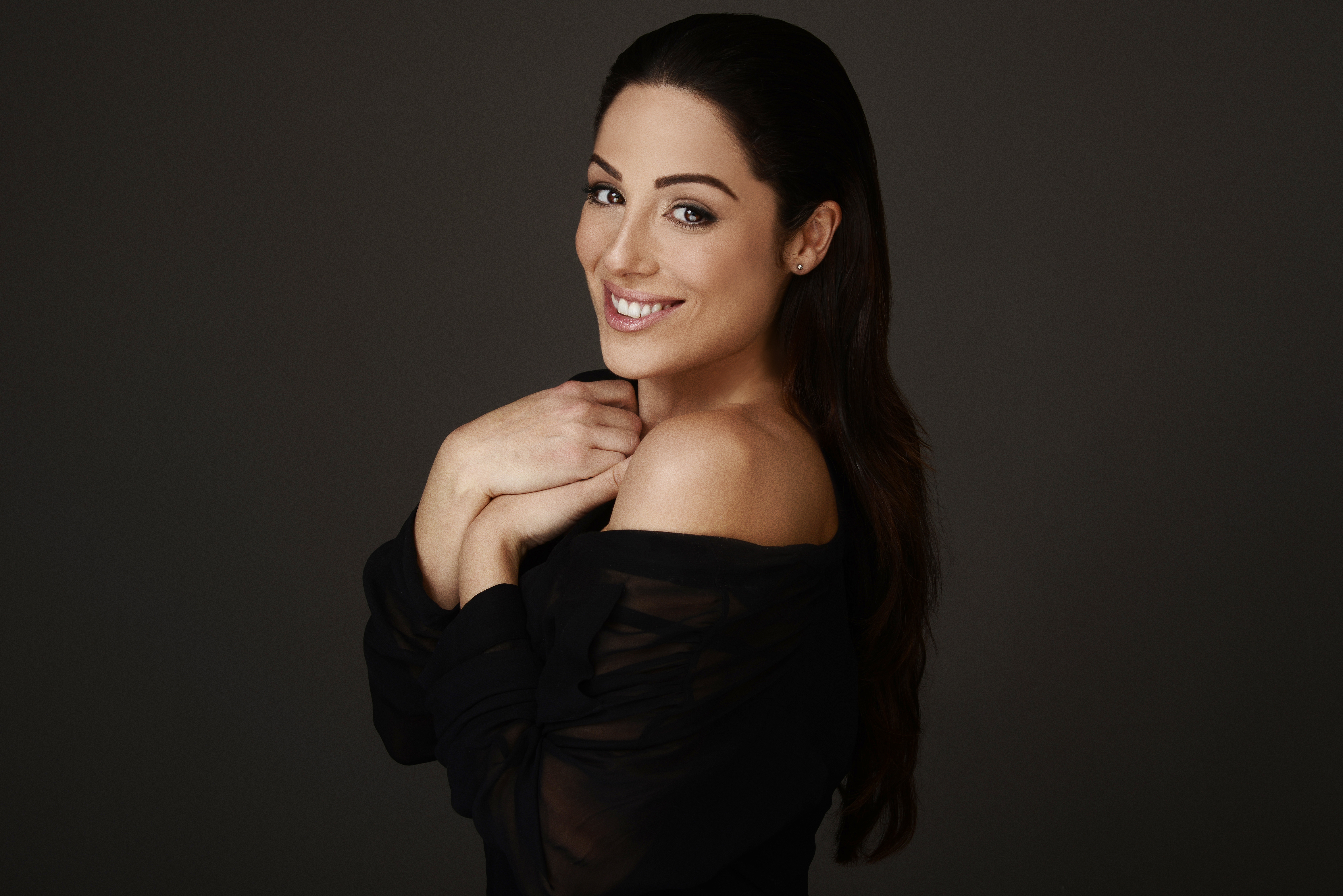 The Original Interview:
Ira, many congratulations on winning the Golden ticket for Malta . How are you feeling and did the victory come as a surprise?
I feel honored to be representing my country yet again after 14 years. Obviously I feel a certain responsibility but I'm also aware at how much the game has changed since 2002. The competition is wider, with more countries participating. It is also of a much better caliber and the TV show has redhead an astronomical amount of viewership. As to whether I was surprised, all I can say is that I have never taken anything for granted, I am thankful to be here as the choice of 40% of my country's population vote.
Before we move onto the Eurovision in more detail, could you tell us about yourself? Where were you born and are you still living there? Can you tell us about the place?
I'm a singer/song writer from Malta . I feel that I am a person who wears her heart on her sleeve and who gives to others. I hail from Sliema which is rather central. The city is surrounded by the sea and is a hustle and bustle of shops and offices. The beaches in Sliema are lovely and the nightlife and eateries are gorgeous especially in Summer.
Do you come from a musical family and if you do can you tell us something about them?
Not that I know of. No one in my family plays musical instruments nor sings. The only connection to music was with my great grandfather who apparently was an associate member of the Royal theatre in Valletta .
When did you start singing?
My mother says I could sing before I could talk.
Who are your your main musical influences?
My musical influences have always been a bit dark and alternative. I love Radiohead, PJ Harvey, Icelandic Björk, Pearl Jam. .. Then I like more pop legends like The Beatles, Michael Jackson... I love lots of band from the psychedelic era like Janis Joplin, Jimmy Hendrix and Jefferson Airplane.....I like country ... Dolly Parton, Blues.. Johnny Cash...there's way too many artists to mention.
Have you enjoyed a musical education? Where and what did you study?
I studied the pianoforte from age 8 till 17.
You are an established singer but have you thought about other professions that are of interest to you should you ever decide on a career change?
Not really. Music is the one thing I love to do and I feel I do it right.
In 2002 you represented your country in Tallinn with '7th Wonder' and finished in second place. Can you tell us what this song means to you and is it still part of your repertoire?
It's not part of my repertoire anymore. It still brings back really fond memories of a time where I was carefree and starting my career.
The contest has grown and changed since 2002, for example with the introduction of 2 semi-finals since 2008 and now even Australia participates. How do you feel about these changes?
Obviously the semi final is yet another hurdle to face. I feel the festival has gone from strength to strength and the song writing has improved tremendously. There are plenty of factors which contribute towards top placing, obviously if there was a manual I would follow it, alas there isn't. The changes make it more difficult but it's a natural progression I guess. Maybe Eurovision might one day become Global vision ;-) I believe Simon Cowell hinted this in Cannes that he had in mind something of the sort if u understood correctly so maybe Eurovision also have this in mind. I think the audience reach is very encouraging to say the least.
Did you learn valuable lessons in 2002 and how will they help you to prepare for the contest this year?
One of the main lessons I learnt was to be myself and to enjoy it and I definitely want to keep that same frame of mind during this year's contest.
What are your memories from the contest in Tallinn ?
There was so much going on that I can't remember a lot of it, but I do remember being excited about everything which was so new to me. I enjoyed the whole experience from meeting fellow artists and musicians, media persons and the public. I cherish a visit to the beautiful Old Town of Tallinn, an exceptionally well preserved medieval historic centre on the coast of the Baltic Sea .
14 years have passed since your last participation in the contest. What made you want to return to the competition and was it a carefully considered decision?
A lot of factors contributed to my decision. Ever since my participation in 2002 and after the positive result for Malta ,I was asked time and time again if I would ever participate again, to which I replied "never say never" and here I am. After I saw Loreen win with "Euphoria" in 2012, I got excited about Eurovision again and started following it. Then in 2014 I was asked to present our national final with Gianluca Bezzina and the audience saw this as a possible return to the Eurovision stage. In the meantime my album THE FIRE kept its number 1 spot on the ITunes chart here and is still there in Top 10, it was also getting a lot of international attention, so the decision to re enter the national final here became more appealing.
What have you been doing in the intervening 14 years?
My music career started just a few years before I represented Malta in The Eurovision where I came 2nd in 2002 with 12 points away from the title. I haven't stopped much since then, releasing around 10 publications including 4 studio albums , 3 of which have won best album at the music awards alongside other awards, 2 remix albums , an unplugged album , a full length DVD which was also in the cinemas for 6 weeks and as a 400 page book. I've performed over 125 shows outside of Malta as well numerous significant shows in my own country, and had the pleasure to perform alongside various artists such as Elton John, Maroon 5, Akon, Bob Geldoff, Duran Duran, Enrique Iglesias, Katie Melua and many more. Also had numerous collaborations with various international artists. The most recent being with X factor USA finalist David Correy in collaboration with Coca Cola for the World Cup anthem song. One of my singles 'UH OH' from my 2nd album was also partially used in Kelly Clarkson's HIT song 'Don't waste your time'.
Back to 2016 and you had 2 songs in the competition, 'That's Why I Love You' and 'Chameleon (Invincible)'. Can you tell us about the main differences between these songs? Did you have a favourite or one you felt was more suitable for the Eurovision Song Contest or perhaps you felt more comfortable performing one more than the other?
'Chameleon' is a mix of both electronic and organic sounding. It starts off dark and moody which then opens up in the chorus and further opens up when the dance beat kicks in . There's a lot of peaks and drops in the song which would work very well for a TV show imo. We also have a 7/4 time signature in the middle section which hints the end catchy melody but it's not a giveaway. This is done beautifully through an orchestral string arrangement alongside a small touch of middle eastern influence. Most pop songs are normally in 4/4 rhythm and occasionally 3/4 or 6/8 so it was interesting to have this time signature part in.'That's why I Love you' is a power ballad with a good feeling. I love the good feeling it has In the chorus. It's also very anthemic imo and brings out the feeling of a band performing it live . So they were 2 different songs with 2 different visions. Unfortunately 1 song was allowed to pass to the final depending on the highest number of votes. Chameleon was the preferred song on the night.
Of the other competing songs in the Maltese selection this year did you have a favourite and if so which song was it and what appealed to you most about it?
I loved Franklin 's song Little Love, every time he sang it you knew he meant every single word he said.
Tell us about 'Chameleon (Invincible)' in more detail. What is the meaning of the lyrics and can you relate to them?
'Chameleon' is about one of human's best attributes . Our species has survived so much throughout the years also managed to evolve because we are very capable of adapting . Sometimes we forget this and limit ourselves because accepting change can be scary at times . So I'm using the chameleon to bring across this symbolic attribute alongside being there for others, hope and feeling invincible.
You co-wrote and composed the song. Was it written specifically with the Eurovision Song Contest in mind?
I never write with parameters. It just so happened that my producer/co song writer Howard, TalkBack and I were writing for the album and this track came along but it didn't feel to have the right home. It was then tweaked to fit the contest .
What is it about 'Chameleon (Invincible)' in your opinion that will hopefully encourage people from Reykjavik to Rome to vote for it?
If Chameleon will remain as is it is only because it would have been challenged and won . That means it would stand a good chance. If it is tweaked or changed then it's because it would have been for the best . Our national final regulations have highlighted a possible song change, should PBS and producers of song agree to it, this regulation has been present for the past few years. Even though it has never been put to effect, should we have a song in hand written by myself or other writers, which we believe could be a strong contender instead of "Chameleon" we will obviously consider it. So , if it's another song it would be only because it's better and stands a betters chance BUT Chameleon is not an easy song to challenge so we'll see. Whatever the outcome , it would be with the mindset that people from Reykjavik to Rome would root for it as well.
A promotional tour in the months leading up to the Eurovision Song Contest has become very popular. Will you promote your song internationally and if so where?
Yes Malta will definitely be very active in its online promotion but also possibly in a promotional tour. I do not have definite dates and countries to be visited as yet.