EUROVISION 2016 - STOCKHOLM - SWEDEN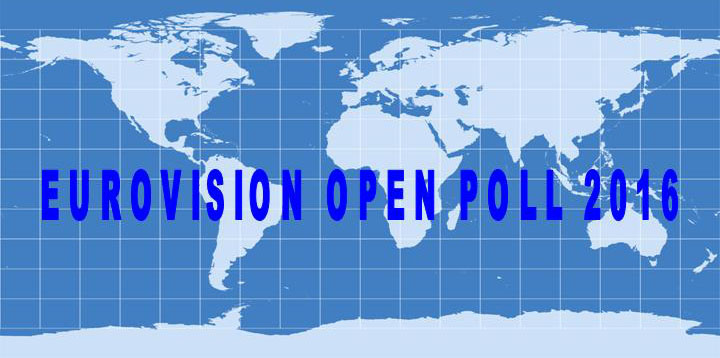 THE SECHUK JURY FINAL RESULTS ARE HERE
*** VOTING OPEN - CLOSES 30/04/16 ***
Do you agree with the Sechuk Jury?
Well, now its your turn to vote.....
This is an Open Poll to all fans and site visitors.
Submit your TOP 10 for Eurovision 2016, using the form below.
Multiple / invalid / incomplete vote submissions will not be included.
Complete all sections of the form, checking carefully, before submitting.
CLOSING DATE : 16/04/16 (midnight, UK time)