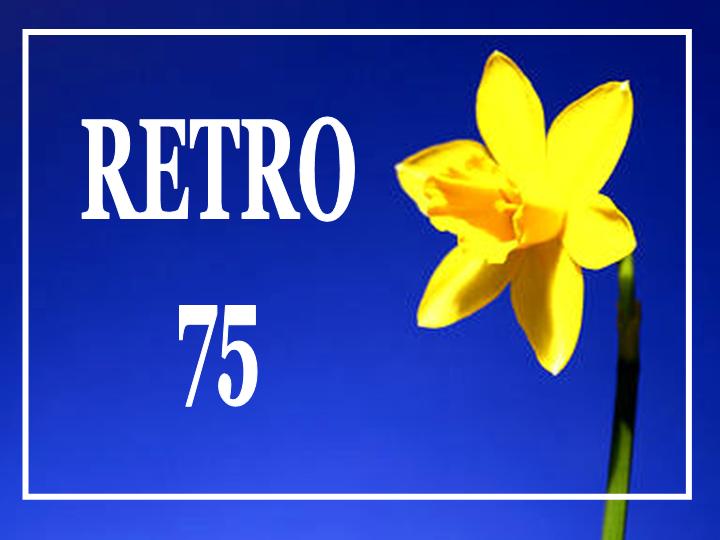 &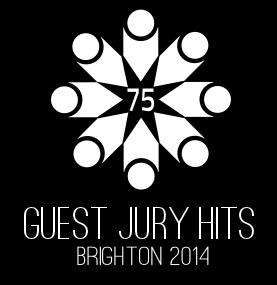 SECOND CHANCE RETRO / GUEST JURY HITS 1975
30 Songs in total, plus a Guest Jury from Luxembourg!
Voting is open to registered Juries only. Email secondchance87@aol.com if you would like to take part.
For Contest background, click here

click to listen to each song
SECOND CHANCE RETRO 1975 ENTRIES
From the Eurovision National Finals of 1975
01 PORTUGAL

02 SWITZERLAND

03 UNITED KINGDOM

Com Uma Arma, Com Uma Flor

With A Gun, With A Flower

Paolo De Carvalho

Lève-Toi Soleil

Rise, Sun

Peter, Sue & Marc

Stand Up Like A Man

The Shadows

04 NETHERLANDS

05 NORWAY

06 TURKEY

Circus

Debbie

En Enkel Sang

A Simple Song

Benny Borg

Delisin

You Are Crazy

Cici Kizlar

07 GERMANY

08 MALTA

09 SWEDEN

Er Gehört Zu Mir

He Belongs To Me

Marianne Rosenberg

Live

for Tomorrow

Mary Spiteri

Michelangelo

Björn Skifs

10 FINLAND

11 BELGIUM

YUGOSLAVIA SHOW CASE SONG

Laulu

Song

Vesa-Matti Loiri

He He Dandy

Hey Hey Dandy

Ingriani

Ti Si Mi Bila U Svemu Naj, Naj, Naj

You Were Best of All, All, All

INDEXI

** YOU CANNOT VOTE FOR THIS SONG

**
GUEST JURY HITS 1975 ENTRIES
Hit Songs from 1975 (where no Eurovision participation or National Final)
01 MONTENEGRO

02 FRANCE

03 CROATIA

(withdrawn)

Zazvoni Zvono

Ring A Bell

Miladin Šobić

Le Sud

The South

Nino Ferrer

Galeb I Ja

Seagull And I

Oliver Dragojevic

** YOU CANNOT VOTE FOR THIS SONG

**

04 ALBANIA

05 RUSSIA

06 BOSNIA & HERZEGOVINA

Shoket

The Friends

Vace Zela

Arlekino

Harlequin

Alla Pugacheva

Ja Te Pjesmom Zovem

I Call You With A Song

Hanka Paldum

07 AUSTRIA

08 BULGARIA

09 SERBIA

Griechischer Wein

Greek Wine

Udo Jürgens

Pritori Se Planinata

The Collapsed Mountain

Stefka Subotinova

April u Beogradu

April in Belgrade

Zdravko Čolić

10 SPAIN

11 REST OF THE WORLD ( USA )

12 ITALY

Amor de Medianoche

Love

Cecilia

Only Yesterday

The Carpenters

Sei Bellissima

You're So Beautiful

Loredana Bertè

13 SLOVENIA

14 GREECE

15 MACEDONIA (FYR)

On Je Rekel Sonce

Sunshine, He Said

Neca Falk

O Anamartitos

He Who Has No Sins

Tzeni Vanou

Bakni Me

Kiss Me

Sashka Petkovska

16 IRELAND

17 POLAND

18 ANDORRA

Are You Still Mad At Me

Dana

Gdzie Ci Mężczyźni?

Where Are The Men?

Danuta Rinn

Qualsevol Nit Pot Sortir El Sol

The Sun Can Rise Any Night

Jaume Sisa
DATES & RULES
The formal invitation to take part in SECOND CHANCE RETRO and GUEST JURY HITS 1975 was issued in September 2013.
If a country held a National (Eurovision) Final in 1975, they can enter a song from that final (not the winner) to Second Chance Retro 1975.
If a country did not hold a National Final in 1975, they can enter a hit song from the country from 1975 to Guest Jury Hits 1975.
Or, a country can be a guest jury without a song in either contest (ie voting only).
Participation is free and the songs will be made available via a free download.
You can see dates and rules below. Voting will take place in the summer of 2014.
DATES FOR RETRO & GJH 1975
- Formal Invitation to all Clubs – 09/09/13 – COMPLETE
- Participation Confirmation Deadline – 30/06/14 - COMPLETE
- Song File, Artist Picture to be with SECHUK by – 30/06/14 - COMPLETE
- Order of Presentation Draw - 07/07/14 - COMPLETE
- Songs available for voting from - 15/07/14 - NOW
- National Voting Period to 31 August 2014 (may be extended)
- On-Line Voting Reveal Starts 09 September 2014 (5 to 7 days)..
RULES FOR RETRO & GJH 1975
1. There are no direct costs for participation.
2. OGAE Clubs (where the Country held a National ESC Final for the Retro year in question) can choose their favourite (non-winning) song from their ESC Selection of that year for SECOND CHANCE RETRO.
3. All other OGAE Clubs can participate as Guest Juries for Second Chance Retro and also enter a Hit Song from the same year in GUEST JURY HITS .
4. A Guest Jury can still be a Guest Jury voting on both Contests without an entry in either Contest.
5. SECHUK will be the web resource for both Second Chance Retro and Guest Jury Hits.
6. Both SECOND CHANCE RETRO and GUEST JURY HITS are voted on by the same juries, from the same sound tracks (via free download links) and voting is revealed on both contests via this site. All Jury members must vote on both contests to keep the voting fair and even.
7. In some cases, OGAE Clubs decide not to participate, but with the agreement of (or ignored reporting to) that club, a fan in their country can arrange that country's participation instead (an active rule - added to the site 28/07/11 ) - this is purely to maximise participation.
8. Dates are issued (above) for the whole programme. Participating Clubs agree to abide by the deadlines, or face possible disqualification.
9. All clubs must position all songs in their voting. If any country does not submit votes by the agreed deadline, their song could be disqualified and all voting towards that song discounted.