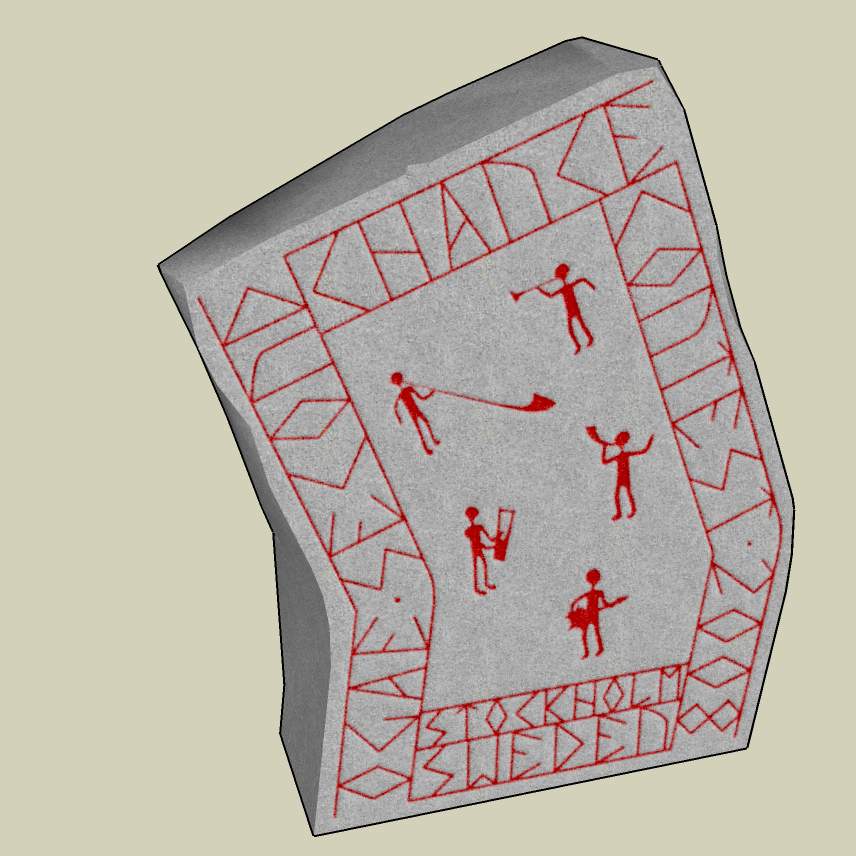 OGAE SECOND CHANCE CONTEST 2008
STOCKHOLM SWEDEN
OGAE Sweden hosts the OGAE Second Chance Contest of 2008, after CARA MIA won the 2007 event.
( 2007 Results )
SELECTED ENTRIES (with sound track and video links)
GUEST JURIES
Lebanon, Italy, Austria, Netherlands, Rest of the World, France, Andorra
ENTRIES
SOUND TRACKS AND VIDEOS for the above will be added shortly. Previously announced entries are below.
05 Jun 08

RUSSIA

?
?
Yet to be announced
05 Jun 08

DENMARK

?
?
Yet to be announced
05 Jun 08

CYPRUS

?
?
Yet to be announced
14 May 08

GERMANY

Carolin Fortenbacher

Hinter'm Ocean
Carolin had a standard German Euro song on offer for Germany but was beaten by the Angels. Now its Carolin's turn...
14 May 08

LITHUANIA

Aiste Pilvelyte

Troy On Fire

One day Aiste will make it to Eurovision. Her 2008 attempt is Lithuania's first Secone Chance entry for many years.
14 May 08

ISRAEL

Boaz Mauda & Oshrat Papin

Parparim

Boaz went alone to Belgrade but could have had female company with this offering from Israel in Second Chance 2008.
14 May 08

SWEDEN

Sanna Nielsen

Empty Room

Sanna finally makes Second Chance with a heart-rending ballad.
14 May 08

MALTA

Claudia Faniello

Caravaggio
Claudia beat off stark competition from Pamela and herself to win the right to represent Maltese fans in Second Chance 2008.
27 Apr 08

NORWAY

Veronica Akselsen

Am I Supposed To Love Again
Veronica represents Norway with another big favourite from the Norwegian final - slick and slinky, this number has an air of past glories.
26 Apr 08

FYR MACEDONIA

Risto Samardziev

Dojdi Do Mene
FYROM selects the song which finished 3rd in their final - if anyone has a link to the live performance, please email sechukweb@aol.com Otherwise, enjoy the monkey!
15 Apr 08

BELGIUM

Sandrine

I Feel The Same Way

Belgium select the runner up in Eurosong 2008 - a song in a real language and a song which has chart appeal. Good luck Belgium!
12 Apr 08

FINLAND

Mikael Konttinen

Milloin

Finland's Second Chance song failed to make the Super Final but walked the Semi Final it participated in. Fans have voted it Finland's best option for Second Chance 2008.
09 Apr 08

GREECE

Kostas Martakis

Always and Forever

Greece have selected the song which came second in their National Selection - the male singer belts out 'Always and Forever'.
09 Apr 08

SPAIN

Coral

Todo Está En Tu Mente

Spain are taking Second Chance very seriously with their choice - no novelties here, just a powerful performance from a good singer. Coral finished second behind Chiki Chiki.
09 Apr 08

SLOVENIA

Brigita Šuler

Samara

Slovenia have selected the song which finished third in their National Final - another solid sound from a country which has to win Eurovision soon.
09 Apr 08

SERBIA

Beauty Queens

Zavet

The Beauty Queens are none other the pawing ladies in black from Serbia's winning song from ESC 2007, 'Molitva'. Trying under their own steam, they made Second Chance 2008!
09 Apr 08

IRELAND

Leona Daly

Not Crazy After All

Leona finished 2nd behind the controversial winner of Ireland's Eurosong 2008. A classy modern sound and a powerful voice. Could have done Ireland proud in Belgrade.
01 Apr 08

UNITED KINGDOM

The Revelations

It's You

The 5 songs from "Eurovision - Your Decision" that did not make Belgrade battled it out for a place in Second Chance 2008. The results are in!
24 Mar 08

PORTUGAL

Lisboa Nao Sejas Francesa

Porto de Encontro

(Port Rendez-Vous)

Portuguese fans have bucked with tradition and selected the song which actually finished 9th in their national selection.
20 Mar 08

POLAND

Man Meadow

Viva La Musica

(Long Live Music)

Man Meadow are Fredrik Olofsson and Niklas Vestberg from Sweden who tried their hand to represent Poland in the 2008 Eurovision Song Contest. They finished 3rd.
01 Mar 08

CROATIA

Emilija Kokić

Andeo

(Angel)

Emilija is familiar to Eurovision fans as the lead singer of Riva, winners of ESC 1989. Her 2001 entry "Ljepota" achieved 5th place for Croatia in Second Chance
LOGO

01 Mar 08 - Logo Revealed - click the image for a closer look
PARTICIPATION & DEADLINES
For 2008 Participation, OGAE Clubs can contact the Organisers via Annika Jansson (Tävlingsansvarig Melodifestivalklubben).
Contest Email: tavlingsansvarig@melodifestivalklubben.se
DATES (for OGAE Clubs)
February 29 2008 : last date to confirm participation in Second Chance Contest 2008
March 1 2008 : the logo for this year's contest will be revealed
April 30 2008 : last date to let Sweden know about your entries - eg title, singer(s), composers
May 31 2008: last date for payments and material

Contest Release to Clubs for Voting - Sometime this Summer (tba)