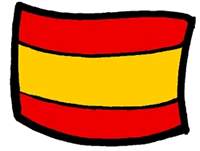 SON DE SOL COMPETITION
18 Mar 06 - COMPETITION CLOSED.
Thanks to all who entered!
The correct answer (to "BRUJERIA was Spain's entry in Kyiv, but what does the song title mean in English?") is WITCHCRAFT. There are actually 2 copies of the Son de Sol CD and these are awarded to:
Tatiana Chekan in Ukraine
and
Emil Calleja Bayliss in Malta
Congratulations!
Thanks to Barna Records ( www.barnarecords.com ) SECHUK PRIVATE SALE