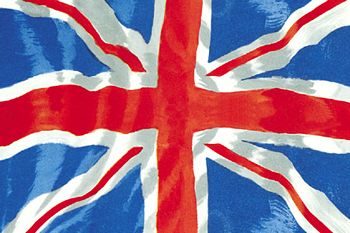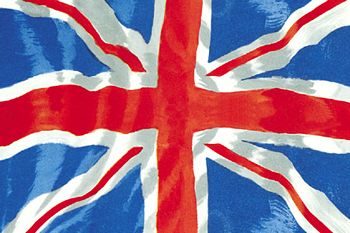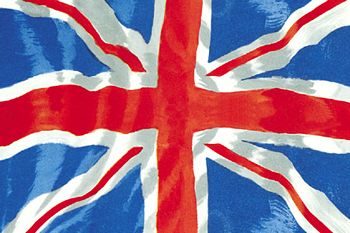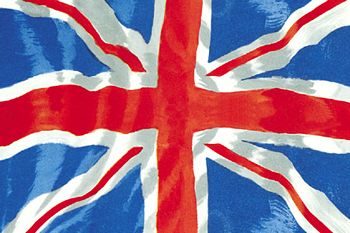 O G A E S E C O N D C H A N C E - U K J U R I E S
July 2011 - SECHUK has organised the UK Jury for Second Chance since 1993. A rummage through the records has uncovered just who has played along for all these years.
101 different Jury Members have made up the UK Jury at least once. Four people have been in every UK Jury since 1993 - Dean Asker, Douwe Reveler, Martyn Clarke and Gary Speirs - 19 Contests - 19 years - real dedication!
For others, once was enough and some have popped in and out over the past 19 years - see the table below.
2008 saw the biggest UK jury to date with 51 members! The smallest known Jury was just 12 people back in 1993.
Just for the record you need to be a UK citizen or UK resident to be eligible for Jury membership. Thanks to everyone who has voted making the UK one of the most committed countries in Second Chance..... although we have yet to register a win! The UK did win Second Chance Retro 1981 in 2008 and 1980 in 2009 however!
Does anyone have the UK Jury Member lists for 1987 to 1991? Interested in being a Jury member? Email Sechukweb@aol.com
| | | | | | | | | | | | | | | | | | | | | | | |
| --- | --- | --- | --- | --- | --- | --- | --- | --- | --- | --- | --- | --- | --- | --- | --- | --- | --- | --- | --- | --- | --- | --- |
| | ê NAME / YEAR è | No. | 11 | 10 | 09 | 08 | 07 | 06 | 05 | 04 | 03 | 02 | 01 | 00 | 99 | 98 | 97 | 96 | 95 | 94 | 93 | ç YEAR / NAME ê |
| | Total Jurors è | | 41 | 37 | 46 | 51 | 45 | 48 | 36 | 35 | 40 | 31 | 30 | 36 | 34 | 32 | 28 | 22 | 20 | 16 | 12 | ç Total Jurors |
| | Aaron Galliano | 17 | ü | | ü | | ü | ü | ü | ü | ü | ü | ü | ü | ü | ü | ü | ü | ü | ü | ü | Aaron Galliano |
| | Ace Frehmen | 13 | | | ü | ü | ü | ü | ü | ü | ü | | ü | ü | ü | ü | ü | ü | | | | Ace Frehmen |
| | Alex Collinson | 3 | | | | | | | | | | | | | | | | | ü | ü | ü | Alex Collinson |
| | Andrew Baxter | 2 | | | | | | | | | ü | ü | | | | | | | | | | Andrew Baxter |
| | Andrew Brook | 6 | | ü | ü | ü | ü | ü | ü | | | | | | | | | | | | | Andrew Brook |
| | Andrew Cross | 15 | ü | | ü | ü | ü | ü | ü | ü | ü | ü | ü | ü | ü | ü | ü | ü | | | | Andrew Cross |
| | Andrew England | 4 | | | | ü | ü | ü | ü | | | | | | | | | | | | | Andrew England |
| | Andrew Guy | 5 | | ü | ü | ü | ü | ü | | | | | | | | | | | | | | Andrew Guy |
| | Andrew Hanley | 1 | | | | | | | | | | | | | ü | | | | | | | Andrew Hanley |
| | Andrew Terry | 1 | | | | | | | | | | | | ü | | | | | | | | Andrew Terry |
| | Antonio Lia | 1 | | | | | | | | | | | | | | | | | | ü | | Antonio Lia |
| | Brian Gilbert | 16 | ü | ü | | ü | ü | ü | ü | ü | ü | ü | ü | ü | | ü | ü | | ü | ü | ü | Brian Gilbert |
| | Bryan Craythorne | 15 | ü | ü | ü | ü | ü | ü | ü | ü | ü | ü | ü | ü | ü | ü | ü | | | | | Bryan Craythorne |
| | Christopher Church | 1 | | | | | ü | | | | | | | | | | | | | | | Christopher Church |
| | Clayton Oxford | 1 | | | | | | | | | ü | | | | | | | | | | | Clayton Oxford |
| | Colin Hyde | 13 | ü | ü | ü | ü | ü | ü | ü | ü | ü | ü | ü | ü | ü | | | | | | | Colin Hyde |
| | Craig Stoddart | 14 | | ü | ü | ü | ü | ü | ü | ü | ü | ü | ü | ü | ü | ü | ü | | | | | Craig Stoddart |
| | Dale Jones | 2 | | | | | | | | | ü | | | ü | | | | | | | | Dale Jones |
| | Dan Spinner | 1 | ü | | | | | | | | | | | | | | | | | | | Dan Spinner |
| | David Allan | 6 | ü | ü | ü | ü | ü | ü | | | | | | | | | | | | | | David Allan |
| | David Bowey | 18 | ü | ü | ü | ü | ü | ü | ü | ü | ü | ü | ü | ü | ü | ü | ü | ü | ü | ü | | David Bowey |
| | David Bridgman | 8 | ü | ü | ü | ü | ü | ü | ü | ü | | | | | | | | | | | | David Bridgman |
| | David Elder | 7 | ü | ü | ü | ü | ü | ü | | | ü | | | | | | | | | | | David Elder |
| | David Graaff | 6 | ü | | ü | ü | ü | ü | ü | | | | | | | | | | | | | David Graaff |
| | David Hutchison | 10 | | | ü | ü | ü | ü | ü | ü | ü | | | | | | | ü | | ü | ü | David Hutchison |
| | David Rowell | 3 | | ü | | ü | ü | | | | | | | | | | | | | | | David Rowell |
| | David Slavin | 5 | ü | ü | ü | ü | ü | | | | | | | | | | | | | | | David Slavin |
| | Dean Asker | 19 | ü | ü | ü | ü | ü | ü | ü | ü | ü | ü | ü | ü | ü | ü | ü | ü | ü | ü | ü | Dean Asker |
| | Dot Spencer | 1 | | | | | | | | | | | | ü | | | | | | | | Dot Spencer |
| | Douwe Reveler | 19 | ü | ü | ü | ü | ü | ü | ü | ü | ü | ü | ü | ü | ü | ü | ü | ü | ü | ü | ü | Douwe Reveler |
| | Eddie de Souza | 1 | ü | | | | | | | | | | | | | | | | | | | Eddie de Souza |
| | Gareth Bowen | 1 | | | | | | | | | | | | | | | | | ü | | | Gareth Bowen |
| | Gary Brown | 8 | | | | | | ü | | | ü | ü | ü | ü | ü | ü | ü | | | | | Gary Brown |
| | ê NAME / YEAR è | | 11 | 10 | 09 | 08 | 07 | 06 | 05 | 04 | 03 | 02 | 01 | 00 | 99 | 98 | 97 | 96 | 95 | 94 | 93 | ç YEAR / NAME ê |
| | Gary Peile | 7 | ü | ü | | ü | ü | ü | ü | ü | | | | | | | | | | | | Gary Peile |
| | Gary Shackles | 8 | ü | ü | ü | ü | ü | ü | ü | ü | | | | | | | | | | | | Gary Shackles |
| | Gary Speirs | 19 | ü | ü | ü | ü | ü | ü | ü | ü | ü | ü | ü | ü | ü | ü | ü | ü | ü | ü | ü | Gary Speirs |
| | Gillian Bardwell | 10 | | | | | | ü | ü | ü | ü | | ü | ü | ü | ü | ü | ü | | | | Gillian Bardwell |
| | Gillian Barron | 1 | | | | | | | | | ü | | | | | | | | | | | Gillian Barron |
| | Glen Webb | 14 | ü | ü | ü | ü | ü | ü | ü | ü | ü | ü | ü | ü | ü | ü | | | | | | Glen Webb |
| | Graham Ridge | 6 | ü | ü | ü | ü | ü | ü | | | | | | | | | | | | | | Graham Ridge |
| | Graham Welch | 12 | | | ü | ü | ü | ü | ü | ü | ü | ü | ü | ü | ü | ü | | | | | | Graham Welch |
| | Gwyn Bennett | 1 | | | | | | | | | | | | | | | | | ü | | | Gwyn Bennett |
| | Iain Cowe | 3 | | ü | ü | ü | | | | | | | | | | | | | | | | Iain Cowe |
| | Ian Phoenix | 1 | | | | | | | | | | | ü | | | | | | | | | Ian Phoenix |
| | Jess Cully | 14 | ü | ü | ü | ü | ü | ü | ü | ü | ü | ü | ü | ü | ü | ü | | | | | | Jess Cully |
| | Joan Street | 16 | ü | ü | ü | ü | ü | ü | | ü | ü | ü | ü | ü | ü | ü | ü | ü | ü | | | Joan Street |
| | John Stenson | 1 | | | | | | | | | | ü | | | | | | | | | | John Stenson |
| | Juha Repo | 3 | | ü | ü | ü | | | | | | | | | | | | | | | | Juha Repo |
| | Kabir Naidoo | 7 | | | ü | ü | ü | ü | ü | ü | ü | | | | | | | | | | | Kabir Naidoo |
| | Keith Bardwell | 10 | | | | | | ü | ü | ü | ü | | ü | ü | ü | ü | ü | ü | | | | Keith Bardwell |
| | Keith Foord | 16 | | ü | ü | ü | ü | ü | ü | ü | ü | ü | ü | | ü | ü | ü | ü | ü | ü | | Keith Foord |
| | Keith Watson | 1 | | | | | | | | | | | | | | | ü | | | | | Keith Watson |
| | Kevin Boshier | 18 | ü | ü | ü | ü | ü | ü | ü | ü | ü | ü | ü | ü | ü | ü | ü | ü | ü | ü | | Kevin Boshier |
| | Kush | 1 | | | | ü | | | | | | | | | | | | | | | | Kush |
| | Leyton Williams | 1 | | | | | | ü | | | | | | | | | | | | | | Leyton Williams |
| | Luke Fisher | 4 | | | ü | ü | ü | ü | | | | | | | | | | | | | | Luke Fisher |
| | Marc Brammer | 1 | ü | | | | | | | | | | | | | | | | | | | Marc Brammer |
| | Marco de Wolf | 4 | | | | | | | ü | ü | ü | ü | | | | | | | | | | Marco de Wolf |
| | Mark Dunn | 2 | | | ü | ü | | | | | | | | | | | | | | | | Mark Dunn |
| | Mark Godfrey | 2 | | | | | | | | | | | | | | | ü | | ü | | | Mark Godfrey |
| | Mark Jones | 1 | | | | | | | | | ü | | | | | | | | | | | Mark Jones |
| | Mark Lewis | 3 | | | | | | | | | | | | ü | ü | ü | | | | | | Mark Lewis |
| | Mark Thompson | 11 | | | | | | | ü | ü | ü | ü | ü | | ü | ü | ü | | ü | ü | ü | Mark Thompson |
| | Martin Dix | 5 | | | ü | | ü | ü | ü | ü | | | | | | | | | | | | Martin Dix |
| | Martin Eaccott | 1 | | | | ü | | | | | | | | | | | | | | | | Martin Eaccott |
| | Martin Hasker | 13 | ü | ü | ü | ü | ü | ü | ü | ü | ü | ü | ü | ü | ü | | | | | | | Martin Hasker |
| | Martin Marquez | 5 | ü | ü | ü | ü | ü | | | | | | | | | | | | | | | Martin Marquez |
| | ê NAME / YEAR è | | 11 | 10 | 09 | 08 | 07 | 06 | 05 | 04 | 03 | 02 | 01 | 00 | 99 | 98 | 97 | 96 | 95 | 94 | 93 | ç YEAR / NAME ê |
| | Martyn Clarke | 19 | ü | ü | ü | ü | ü | ü | ü | ü | ü | ü | ü | ü | ü | ü | ü | ü | ü | ü | ü | Martyn Clarke |
| | Matt Bulman | 4 | ü | ü | ü | ü | | | | | | | | | | | | | | | | Matt Bulman |
| | Matthew Meyer | 11 | ü | ü | ü | ü | ü | ü | | | ü | ü | ü | ü | ü | | | | | | | Matthew Meyer |
| | Matthew Sedgwick | 1 | ü | | | | | | | | | | | | | | | | | | | Matthew Sedgwick |
| | Michael Bailey | 7 | ü | | | | | ü | | | | | ü | ü | ü | ü | ü | | | | | Michael Bailey |
| | Michael Hughes | 1 | | | | ü | | | | | | | | | | | | | | | | Michael Hughes |
| | Michael Mullings | 4 | | | | | | | | | | | | | ü | ü | ü | ü | | | | Michael Mullings |
| | Neil Blanks | 6 | ü | ü | ü | ü | ü | ü | | | | | | | | | | | | | | Neil Blanks |
| | Neil Durham | 7 | | | | ü | ü | ü | ü | ü | ü | ü | | | | | | | | | | Neil Durham |
| | Neil Norton | 5 | ü | | | | | ü | ü | ü | | ü | | | | | | | | | | Neil Norton |
| | Nick Sahlene | 1 | ü | | | | | | | | | | | | | | | | | | | Nick Sahlene |
| | Nicky Teare | 5 | ü | ü | ü | ü | ü | | | | | | | | | | | | | | | Nicky Teare |
| | Nico | 3 | ü | ü | ü | | | | | | | | | | | | | | | | | Nico |
| | Nigel Rendell | 7 | | | | | | ü | | | | | | ü | ü | ü | ü | ü | ü | | | Nigel Rendell |
| | Paul Burke | 5 | | | | | | | | ü | ü | | | ü | ü | ü | | | | | | Paul Burke |
| | Paul Marks-Jones | 1 | ü | | | | | | | | | | | | | | | | | | | Paul Marks-Jones |
| | Phil Evans | 7 | | | | | | | | | | | ü | ü | ü | ü | ü | ü | ü | | | Phil Evans |
| | Phil Gould | 9 | | | | | | ü | ü | ü | ü | ü | ü | ü | ü | ü | | | | | | Phil Gould |
| | Richard Lovewell | 5 | | ü | ü | ü | ü | ü | | | | | | | | | | | | | | Richard Lovewell |
| | Roger Wills | 1 | | | | | | | | | | | | ü | | | | | | | | Roger Wills |
| | Russell Davies | 2 | | | ü | ü | | | | | | | | | | | | | | | | Russell Davies |
| | Sam Broderick | 3 | | | | | | ü | | | ü | ü | | | | | | | | | | Sam Broderick |
| | Sheila Frehmen | 1 | | | | | | | | | | | | ü | | | | | | | | Sheila Frehmen |
| | Simon Wright | 1 | | | | | | | | | ü | | | | | | | | | | | Simon Wright |
| | So Rahman | 4 | | | | | | | | | | | | | | | | ü | ü | ü | ü | So Rahman |
| | Stanley Errington | 5 | ü | ü | ü | ü | ü | | | | | | | | | | | | | | | Stanley Errington |
| | Stephen Boddington | 9 | ü | | ü | ü | ü | ü | ü | ü | ü | ü | | | | | | | | | | Stephen Boddington |
| | Stephen Field | 18 | | ü | ü | ü | ü | ü | ü | ü | ü | ü | ü | ü | ü | ü | ü | ü | ü | ü | ü | Stephen Field |
| | Steven Phillips | 2 | | | | | | | | | | | | | | | | | | ü | ü | Steven Phillips |
| | Thomas Latham | 8 | | | | | | | | | | ü | ü | ü | ü | ü | ü | ü | ü | | | Thomas Latham |
| | Tom White | 4 | ü | ü | ü | ü | | | | | | | | | | | | | | | | Tom White |
| | Warren Lillicrap | 5 | | | | | | | | | | | | ü | ü | ü | ü | ü | | | | Warren Lillicrap |
| | Wayne Brookes | 1 | | | | | | | | | | | | | | | ü | | | | | Wayne Brookes |
| | Wayne Watson | 1 | | | | | | | | | | | | | | | | ü | | | | Wayne Watson |